About Us
Dog Talk was founded in Plymouth Meeting, PA by Cindy Gaines. Cindy has passed her extensive library of dog knowledge onto her son Michael Rae, who now runs the business in Blue Bell, PA along with his wife Mariellen.
Mike has incorporated various techniques from many other respected trainers. He continues to advance his knowledge by attending workshops, subscribing to industry publications and reading books of note by other training and behavior experts in the field. He has a Bachelors degree in Media Arts from Temple University, and has years of experience in the entertainment world making every class entertaining and educational. He has that unique combination: a concrete understanding of human, as well as canine, behavior and psychology. A firm believer in gentle but not permissive method, and other dog-friendly ways of creating desired behaviors.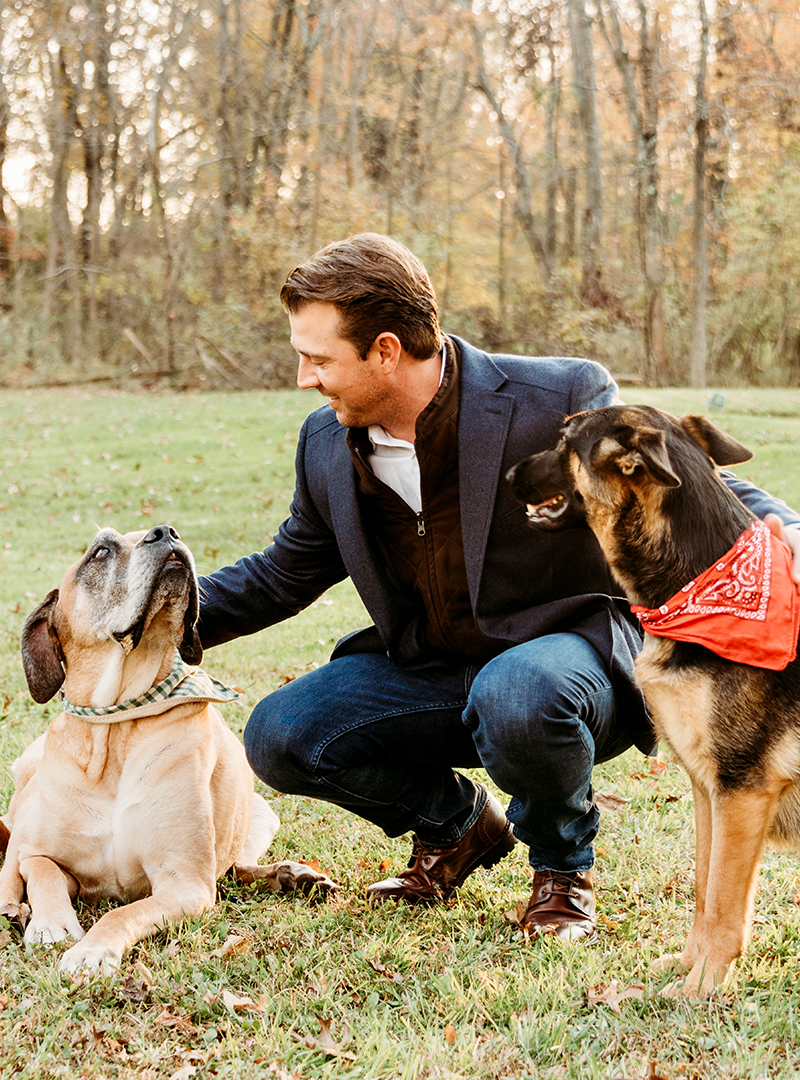 Mike Rae
I am a highly knowledgeable dog trainer and Temple University alumni. I strive to make every class interesting, fun, and educational. I possess a unique combination that includes a concrete understanding of human, as well as canine, behavior and psychology. I am a firm believer in gentle but non-permissive methods to create desired behaviors. The basis for my training focuses primarily on positive reinforcement. I am an active member of the Whitemarsh Township community, and work consistently to partner with other local small business owners.
I continue to expand my knowledge by attending workshops, subscribing to industry publications, and reading books by other training and behavior experts in the field. I am regarded for tailoring training techniques to the individual dog and owner to produce positive outcomes for the entire family.
Behavioral and temperament problems can make life unpleasant for a dog owner. Untrained, uneducated, and unsocialized pets often have shorter life expectancies.
Promoting good behavior and temperament is in everyone's best interest. A good-natured pet can live a longer, more enjoyable life. Thorough, consistent behavioral training can strengthen the owner's relationship with their pet, and change everyone's life for the better!
A positive behavioral program can quickly develop into a positive feedback loop and delighted owners will happily extol the virtues of their pets. We'd like to invite you, or a member of your family, to watch one of our classes. Please feel free to give us a call with any questions, or to get more information on our walking and boarding services.
Thank you!
Mike Rae
---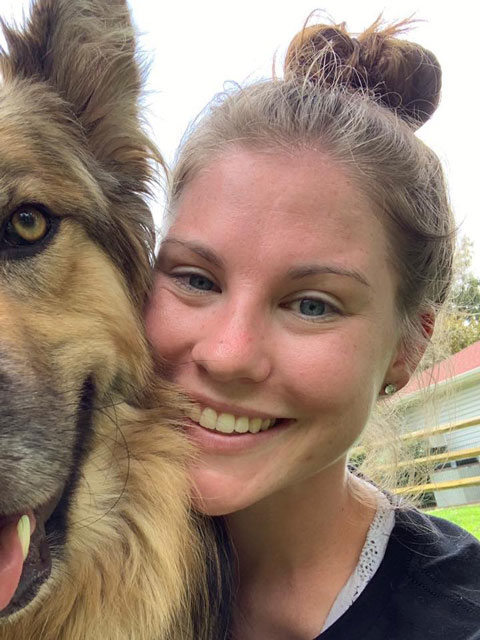 Theresa
I started working for Dog Talk in May 2019. I had just graduated from Saint Joseph's University with a bachelor's degree in food marketing.
After taking a few months off I began working as an event manager at a country club. I had just recently adopted Atlas from a neglect situation that left him with health and behavioral problems which I had zero idea how to deal with. His issues and my love for him inspired me to learn all I could about canine behavior so I could help him.
My boss at the time knew I ran a dog business on the side and he told me about Dog Talk and his family friend Mike Rae, now my business partner. I met with Mike and he told me he wanted to bring someone to learn the business and eventually open a new location. I started working at Dog Talk a few weeks later and as of February 2023 I am running Dog Talk Fort Washington with my two German shepherds Atlas & Alfredo by my side.
---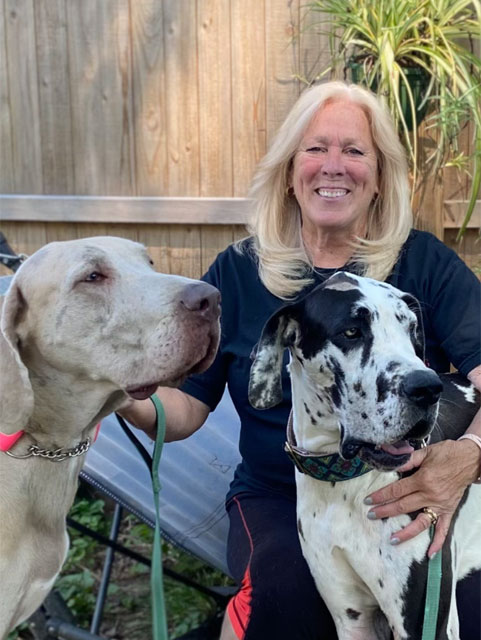 Kit
Hi I'm Kit. I have been with Dog Talk since 2017.
I am the in-house groomer at Dog Talk. I have 12-years experience grooming all shapes and sizes, from nail cutting and grinding to a full haircut. Grooming is done before your scheduled pick up, so your pup is fresh and beautiful.
I am also certified in pet first aid and CPR.
---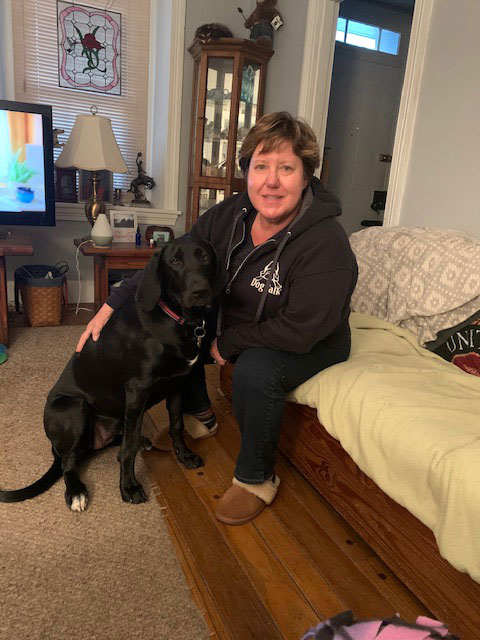 Nancy
Hi, my name is Nancy Lee Walter. I have been employed with Dog Talk since 2009.
My love of dogs began in my childhood, where I learned they love you unconditionally. I will treat your pet as if it were mine while I am trusted to take care of it for you.
I am also certified in pet CPR and first aid. I have been a Whitemarsh Township resident since 1983 and I also volunteer in the community.
In my spare time I enjoy relaxing by the pool, reading and playing with my grand dog Dakota Rose.